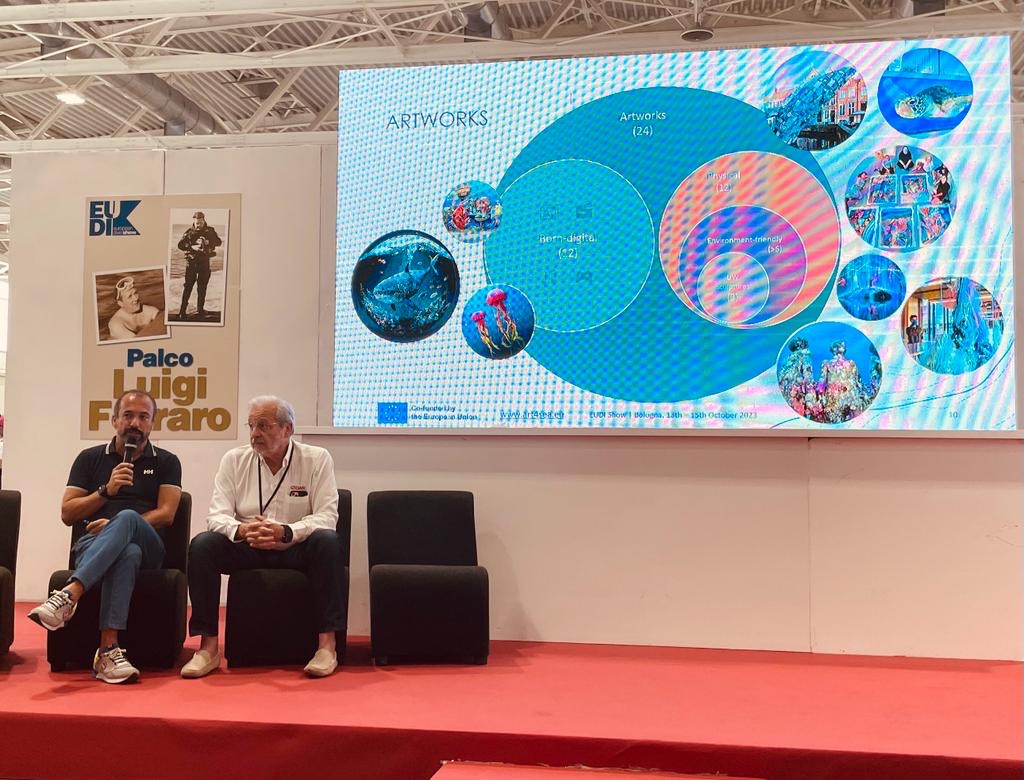 DAN Europe Dives Deep into Art4sea Project at EUDI Show 2023
In a splash of enthusiasm and commitment to diving safety and environmental awareness, DAN Europe, a leading player in the diving community, took centre stage at the recent EUDI Show 2023 held in Bologna, Italy.
DAN Europe made waves with a standout presence, featuring a sizable stand that housed the vibrant "DAN Stage". This dynamic platform served as the heartbeat of the event, hosting a series of presentations from Friday through Sunday.
Among the star-studded line-up of presentations, the spotlight shone brightly on the Art4sea project. On October 13th at 11 AM, DAN Europe beamed the Art4sea presentation live on Facebook (DAN Europe – Italia) and YouTube, making waves not only with the local audience but also reaching a global online community.
DAN Europe didn't stop at presentations; they dove into creative outreach. Approximately 100 Art4sea stickers of two distinct designs were unleashed at the DAN Europe stand. The stickers, strategically displayed, became magnets of attention, sparking conversations and piquing interest in the project's objectives.
Saturday at 4 PM marked another milestone as Fabio Bruno from 3D Research and Alessandro Marroni from DAN Europe took to the stage at Palco Ferraro. This collaborative presentation delivered a deeper dive into the Art4sea project, captivating the audience with insights and fostering engagement among interested visitors.
DAN Europe's multifaceted approach at the EUDI Show showcased not only their commitment to diving safety but also their passion for environmental initiatives like Art4sea.
The combination of live presentations, creative sticker campaigns, and engaging stage talks created a ripple effect, resonating with the diving community and beyond.